Office Administration
·
București
Office Manager
A world-class industry-leading gaming group has set up a new software developmentand operations company in Bucharest. This is a rare and exciting opportunity to build and shape the future of a new company in the context of an established global group.
We are looking for an Office Manager to organize and coordinate administration duties and office procedures. Your role is to create and maintain a pleasant work environment, ensuring high levels of organizational effectiveness, communication and safety.
This is an exciting and rare opportunity to join an establish group while still being part of the pioneering team to shape the future of the company in Romania. This role involves more than just being a people person. The office manager needs to interact with a range of personalities, undertaking a variety of office support tasks and work diligently under pressure, identify the needs of the company, build relationships with office suppliers, industry professionals.
Join us in our journey to build a new vision of our future!
Key Responsibilities
Schedule meetings and appointments
Manage and coordinate all activities within the company's headquarters office
Organize the office layout and order stationery and equipment
Maintain the office condition and arrange necessary repairs
Keep track of the utility bills, order office supplies and consumables
Manage contract and price negotiations with office vendors, service providers and office lease
Provide general support to visitors
Address employees' queries regarding office management issues (e.g. stationery, Hardware and travel arrangements)
Liaise with facility management vendors, including cleaning, catering, and security services
Organize various events (Easter, Christmas, teambuilding etc.)
Make logistical arrangements for meetings.
Qualifications and Experience
At least 3 years of experience on Office Manager, Front Office Manager or Administrative Assistant
Knowledge of Office Administrator responsibilities, systems, and procedures
Proficiency in MS Office (MS Excel and MS Outlook, in particular)
Hands on experience with office machines (e.g. fax machines and printers)
Familiarity with email scheduling tools, (like Email Scheduler)
Excellent written and verbal communication skills (English)
Additional qualification as an administrative assistant or Secretary will be consider an advantage
Behavioral Outputs
Highly motivated self-starter
A creative mind with an ability to suggest improvements
Observation spirit, initiative, dynamism
Transparency and trustworthiness
Versatility and adaptability
Solutions oriented
Attention to detail and problem-solving skills
Excellent time management skills and ability to multi-task and prioritize work
Strong organizational and planning skills in a fast-paced environment
Our culture & way of work
We continually improve ourselves and the value of our clients through six core K.A.I.Z.E.N. values that inspire us to achieve this goal:
Knowledge: We never stop learning. We encourage inquisitiveness and inventiveness to make sure even our most experienced team members sharpen their professional skills and achieve personal growth.
Accountability: We are committed to answering the call of duty and taking ownership for the decisions we make as a team or as individuals.
Integrity: Every team member takes accountability one step further by standing for honesty and consistency of behaviour. We choose to do what is right, not what is convenient by staying true to our core values and principles.
Zen: Delivering masterful solutions doesn't have to be stressful. We collaborate using a reflective philosophy to find the most intuitive solutions that simplify the complex nature of our work.
Entertainment: We appreciate entertainment of all shapes and forms to inspire creative products. If you have a unique interest or a quirky idea, we encourage you to bring it to the table. Our environment is dynamic and vibrant to bring out your passions and enjoy your work.
Nurture: We all share the stage at Whitestone. Our people impart their diverse knowledge to support, encourage and coach each other to achieve a shared success.
Benefits package
Performance bonus
Additional days of holiday (up to 23 days)
Medical subscription (Regina Maria)
Training programs and coverage costs professional certification
Corporate social events
Employee referral bonus
Promotion panels
Dynamic team and attractive working environment
Department

Office Administration

Role

Office Manager

Locations

București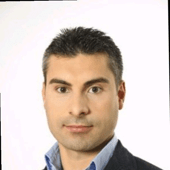 Contact
Cosmin Galie
Senior Talent Acquisition – Human Resources
About Whitestone Software
Whitestone Software is a rapidly growing software developer based in Romania. We are in the midst of an exciting adventure, with big plans on the horizon.
Be a part of our powerhouse team as we deliver gold standard products and winning experiences for the dynamic entertainment industry.
We are always on the lookout for talented people who can harness their technological prowess and believe in a Kaizen philosophy.
Whitestone Software is supported by a world-leading organisation that encourages our innovative startup mentality and creative team members.
Together, we can build a better digital world.
Office Administration
·
București
Office Manager
Loading application form