Product
·
București
·
Hybrid Remote
Project Manager
A world-class industry-leading gaming group is setting up a new software development and operations company in Bucharest. This is a rare and exciting opportunity to build and shape the future of a new company in the context of an established global group.
Reporting to the Head of Live Dealer, the 'Project Manager' will work intrinsically with the Live Dealer Product team, Marketing, Sales teams, and Account Management to ensure our products and projects releases are effectively communicated and managed.

The Project Manager is accountable for the communication and rollout of all major Live Dealer projects and programs. The Project Manager will also work closely with the MGA PGMO to ensure all stakeholders are kept up to date with the latest developments.

Join us in our journey to build a new vision of our future!

Key Responsibilities

Responsible for the communication and delivery of all key WSS projects and programs, monitoring progress, and keeping stakeholders informed throughout the process;
Facilitate the definition of project scope, goals, and deliverables;
Define project tasks and resource requirements;
WSS representative on the MGA PGMO, ensuring all relevant projects and programs are kept up to date and any risks and concerns are raised;
Plan and schedule project timelines;
Ensuring that the deliverables are delivered on time and within budget using appropriate tools;
Utilize industry best practices, techniques, and standards throughout the entire project execution;
Predict resources needed to reach objectives and manage resources in an effective and efficient manner;
Develop and manage a detailed project schedule and work plan for all WSS projects and programs;
Provide direction and support to the project team;
Plan and assure quality assurance for project deliverables;
Present reports defining project progress, problems, and solutions;
Implement and manage project changes and interventions to achieve project outputs;
Project evaluations and assessment of results;
Be visible, vocal, and objective and actively drive agile development teams;
Assist with internal and external communication, improving transparency and radiating information;
To organize communication with third parties participating in the project;
To participate in testing and implementation of project results in a manner, which is in accordance with procedures;
If necessary, prepare the documentation of products, procedures, and programs.
Qualifications And Experience

Effective written and verbal communication skills (English);
3-5 years experience in software project management;
High sense of responsibility;
Ability to interact comfortably with key decision makers at executive and C-level;
Ability to work in a fast-paced environment and adapt quickly to the business needs;
Relevant project management qualifications.
Will be considered an advantage

Experience of working in the online gambling industry;
Knowledge of Live Dealer systems and games eg. Baccarat, Roulette, Sicbo.
Our culture & way of work


We continually improve ourselves and the value of our clients through six core K.A.I.Z.E.N. values that inspire us to achieve this goal:

Knowledge: We never stop learning. We encourage inquisitiveness and inventiveness to make sure even our most experienced team members sharpen their professional skills and achieve personal growth.
Accountability: We are committed to answering the call of duty and taking ownership for the decisions we make as a team or as individuals.
Integrity: Every team member takes accountability one step further by standing for honesty and consistency of behavior. We choose to do what is right, not what is convenient by staying true to our core values and principles.
Zen: Delivering masterful solutions doesn't have to be stressful. We collaborate using a reflective philosophy to find the most intuitive solutions that simplify the complex nature of our work.
Entertainment: We appreciate entertainment of all shapes and forms to inspire creative products. If you have a unique interest or a quirky idea, we encourage you to bring it to the table. Our environment is dynamic and vibrant to bring out your passions and enjoy your work.
Nurture: We all share the stage at Whitestone. Our people impart their diverse knowledge to support, encourage and coach each other to achieve a shared success.

Benefits Package

Performance bonus
Additional days of holiday (up to 24 days)
Medical subscription (Regina Maria)
Training programs and coverage costs professional certification
Flexible working schedule
Corporate social events
Employee referral bonus
Promotion panels
Dynamic team and attractive working environment
Department

Product

Role

Project Manager

Locations

București

Remote status

Hybrid Remote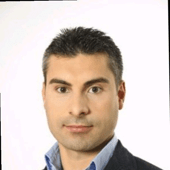 Contact
Cosmin Galie
Senior Talent Acquisition – Human Resources
About Whitestone Software
Whitestone Software is a rapidly growing software developer based in Romania. We are in the midst of an exciting adventure, with big plans on the horizon.
Be a part of our powerhouse team as we deliver gold standard products and winning experiences for the dynamic entertainment industry.
We are always on the lookout for talented people who can harness their technological prowess and believe in a Kaizen philosophy.
Whitestone Software is supported by a world-leading organisation that encourages our innovative startup mentality and creative team members.
Together, we can build a better digital world.
Product
·
București
·
Hybrid Remote
Project Manager
Loading application form