System Administrator
·
București
System Engineer
A world-class industry-leading gaming group is setting up a new software development and operations company in Bucharest. This is a rare and exciting opportunity to build and shape the future of a new company in the context of an established global group.
We're seeking an experienced systems administrator who's eager to use and grow his or her technological skills on a worldwide stage. In this role, the successful individual will protect our critical information, systems, and assets, build solutions, implement new software and hardware, provide training, and assist in the development of an overall IT strategy.
We are looking for self-motivated, talented individual to be part of our team.
Join us in our journey to build a new vision of our future!
Key Responsibilities
- Windows / AWS / Microsoft licenses administration and support
- Provide daily system support with Windows / MacOS / mobile and software / hardware equipment
- Installing and configuring computer systems, printers, diagnosing hardware and software faults and solving technical and applications problems
- Monitoring and maintaining computer systems and networks
- Handle IT related procurement and maintain inventory record of computer hardware & software
- Handle any ad-hoc projects as instructed by supervisor
- To work with other co-members in the team to support the company's Infrastructure
- To provide L1/L2 end user support, in which includes application installation
- To provide support for remote users
- Ensure IT service levels are maintained
Qualifications and Experience
- Tertiary / higher education degree in Computer Science or equivalent
- Minimum 3 years relevant experience in IT network and system support
- Experience with Office 365 suite & Azure AD
- Experience with AWS will be considered as an advantage
- Having background experience in a development house will be considered as an advantage
- Good English communication skills
- Self-motivated and willing to learn
- Able to work independently with minimal supervision
Our culture & way of work
We continually improve ourselves and the value of our clients through six core K.A.I.Z.E.N. values that inspire us to achieve this goal:
Knowledge: We never stop learning. We encourage inquisitiveness and inventiveness to make sure even our most experienced team members sharpen their professional skills and achieve personal growth.
Accountability: We are committed to answering the call of duty and taking ownership for the decisions we make as a team or as individuals.
Integrity: Every team member takes accountability one step further by standing for honesty and consistency of behaviour. We choose to do what is right, not what is convenient by staying true to our core values and principles.
Zen: Delivering masterful solutions doesn't have to be stressful. We collaborate using a reflective philosophy to find the most intuitive solutions that simplify the complex nature of our work.
Entertainment: We appreciate entertainment of all shapes and forms to inspire creative products. If you have a unique interest or a quirky idea, we encourage you to bring it to the table. Our environment is dynamic and vibrant to bring out your passions and enjoy your work.
Nurture: We all share the stage at Whitestone. Our people impart their diverse knowledge to support, encourage and coach each other to achieve a shared success.
Benefits package

Performance bonus
Additional days of holiday (up to 24 days)
Medical subscription (Regina Maria)
Training programs and coverage costs professional certification
Flexible working schedule
Corporate social events
Employee referral bonus
Promotion panels
Dynamic team and attractive working environment
Department

System Administrator

Role

System Engineer

Locations

București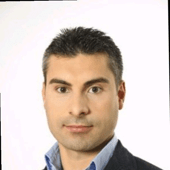 Contact
Cosmin Galie
Senior Talent Acquisition – Human Resources
About Whitestone Software
Whitestone Software is a rapidly growing software developer based in Romania. We are in the midst of an exciting adventure, with big plans on the horizon.
Be a part of our powerhouse team as we deliver gold standard products and winning experiences for the dynamic entertainment industry.
We are always on the lookout for talented people who can harness their technological prowess and believe in a Kaizen philosophy.
Whitestone Software is supported by a world-leading organisation that encourages our innovative startup mentality and creative team members.
Together, we can build a better digital world.
System Administrator
·
București
System Engineer
Loading application form