Product
·
București
·
Fully Remote
Product Owner (Games)
About the Role
A world-class industry-leading gaming group is setting up a new software development and operations company in Bucharest. This is a rare and exciting opportunity to build and shape the future of a new company in the context of an established global group.
Game Product Owner will be responsible for the end-to-end games production as outlined in the game roadmaps. As a valued member of the Product Team you will play a key role in shaping the future of Live Dealer games and managing it throughout its lifecycle.
Driving new products from idea to success. Monitoring and improving performance after product launch. Responsible for all areas: Business requirements, Development of UI for end users, procedures for Game Presenters, design and content for TV studio.
Working with front-end and backend developers (agile scrum methodology), QA, UX designers, Game presenters, Service managers, Risk managers, Technical Operations crew (studio build), Account managers, Integration team etc. Making sure that product is perfect from all perspectives without compromises. Responsible for product roll-out to customers (including marketing materials content creation), working on improvements after release from quality and profit perspectives.
Join us in our journey to build a new vision of our future!
Requirements
Producing successful multi-channel solutions for Live Casino products.
Define the product vision and compose written specifications based on business requirements, ensuring functional requirements for new products and features are defined in detail.
End-to-end management of the product lifecycle.
Communicating product vision to the teams of Developers, Artists and Testers.
Working closely with Business Intelligence, Operations and Broadcasting Studious to deliver winning products.
Coordinating game production, setting daily, short -term and long-term goals and ensure production proceeds according to schedule.
Resolving product development issues, prioritizing product features.
Ensure our product are conform to the gaming regulations in collaboration with our Compliance Department.
Ensuring new products and features are evaluated for usability performance, employing focus group testing, when necessary, analyze trends in the gaming market and researching the market: products, customers, competitors, trends.
Gather and priorities product and customer requirements.
Support Marketing and Sales Departments in their efforts to ensure revenue and customer satisfaction goals are met.
Qualifications and Experience:
At least 2 years' experience as a Product Owner/Product Manager/Product Analyst in Agile and Waterfall environments developing Web multiplatform solutions, driving and creating the product concepts and building outstanding solid solutions together with your teams.
Good proficiency in Jira.
Understanding of software development process.
Excellent analytical skills.
Adaptable in your approach and able to operate independently, and as part of a team.
Able to work in a fast-moving, high-pressure environment while maintaining accuracy and attention to detail.
Great communication and interpersonal skills.
Proven ability to work remotely.
Degree level or higher education.
Fluent English.
Will be considered as an advantage:
Experience in game development and /or online gaming.
Previous experience in game design.
UX and usability of web products.
Have knowledge or understanding of casino games and game mathematics.
Knowledge of regulatory compliance for gambling products.
Our culture & way of work
We continually improve ourselves and the value of our clients through six core K.A.I.Z.E.N. values that inspire us to achieve this goal:
Knowledge: We never stop learning. We encourage inquisitiveness and inventiveness to make sure even our most experienced team members sharpen their professional skills and achieve personal growth.
Accountability: We are committed to answering the call of duty and taking ownership for the decisions we make as a team or as individuals.
Integrity: Every team member takes accountability one step further by standing for honesty and consistency of behavior. We choose to do what is right, not what is convenient by staying true to our core values and principles.
Zen: Delivering masterful solutions doesn't have to be stressful. We collaborate using a reflective philosophy to find the most intuitive solutions that simplify the complex nature of our work.
Entertainment: We appreciate entertainment of all shapes and forms to inspire creative products. If you have a unique interest or a quirky idea, we encourage you to bring it to the table. Our environment is dynamic and vibrant to bring out your passions and enjoy your work.
Nurture: We all share the stage at Whitestone. Our people impart their diverse knowledge to support, encourage and coach each other to achieve a shared success.
Benefits package
Performance bonus
Additional days of holiday (up to 24 days)
Medical subscription (Regina Maria)
Training programs and coverage costs professional certification
Flexible working schedule
Corporate social events
Employee referral bonus
Promotion panels
Dynamic team and attractive working environment
Department

Product

Role

Product Owner (Games)

Locations

București

Remote status

Fully Remote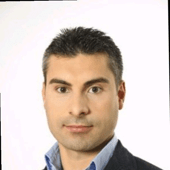 Contact
Cosmin Galie
Senior Talent Acquisition – Human Resources
About Whitestone Software
Whitestone Software is a rapidly growing software developer based in Romania. We are in the midst of an exciting adventure, with big plans on the horizon.
Be a part of our powerhouse team as we deliver gold standard products and winning experiences for the dynamic entertainment industry.
We are always on the lookout for talented people who can harness their technological prowess and believe in a Kaizen philosophy.
Whitestone Software is supported by a world-leading organisation that encourages our innovative startup mentality and creative team members.
Together, we can build a better digital world.
Product
·
București
·
Fully Remote
Product Owner (Games)
Loading application form